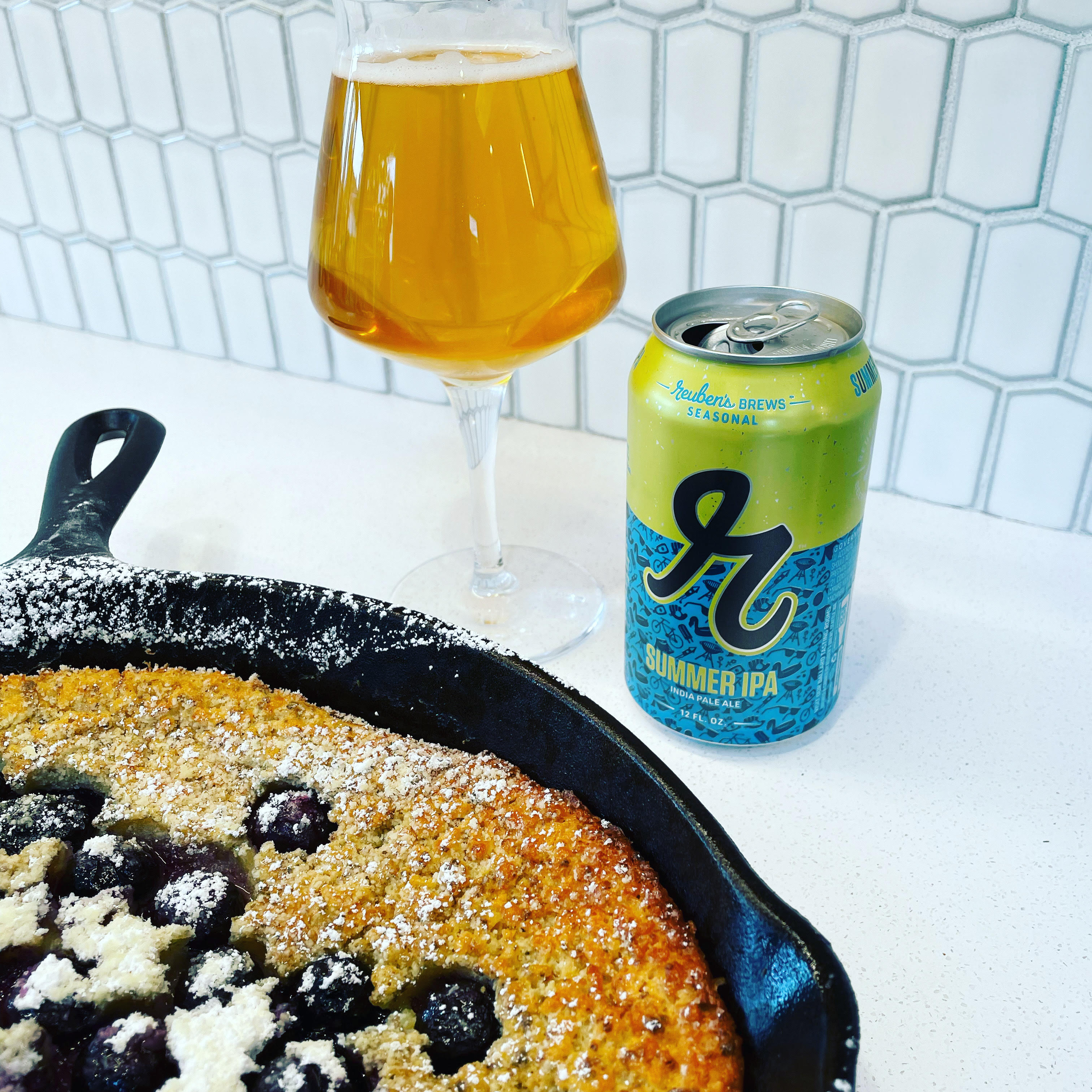 Summer in Seattle is better than any season in any other part of the country. It beats winter in Colorado, spring in the desert, and the fall in New England (August smoke not withstanding). And one of the great signs of summer is Summer beers. Summer is the perfect time for lots of different styles of beer. Imperial session ales (ISA), wheat beers, gose, lagers - basically if it's low-ish ABV and refreshing, it's good for summer. Maybe because of that, there is no officially recognized "Summer Ale" style which leaves brewers to give us their own unique interpretation of what a summer beer should look like. I've always felt that brewer-centric start beautifully separates beer from the restrictive terrior-centricity of wine.
One of my favorite summer beers is Reuben's Summer IPA. It perfectly balances what I want in a summer beer. Big flavor, not too boozy, with a bright, clear feeling when you drink it. The symphony of hops in this beer make it difficult to pull out anything specific. But it's got a nice citrus aroma and the hops come together to put little grapefruit explosions in your mouth with just the slight bit of piney-bitterness at the end. Maybe due to the Simcoe?
This beer makes me want to keep learning more about malts because it's a very clean, light-feeling beer with beautiful color that doesn't sacrifice on flavor. The website mentions Pale, Munich, Wheat, and Caramel malts. I assume it's a light Caramel, or maybe not much, because I don't get much of that toasty, bread fullness that comes with a lot of IPAs. I love that flavor, but for a summer beer it's way too heavy. With the Summer IPA, they've found a good balance of malts that hold up the beer but let the hops do all the work. I think that's the trick of a great summer beer: provide great flavor without being too heavy or filling. This one does exactly that.
On a side note, the photo is the beer with the Blueberry-Lavender Summer Ale Clafoutis recipe from the Beeroness' Lush cookbook. It was delicious. The kids felt like it tasted too much like beer, but I thought the lavender, grapefruit hoppiness, and blueberries played off each other very well. Highly recommended.